22 June 2019
These pictures were taken at my current residence in the living room area back on Halloween 2016. I was taking a picture of our two dogs, Jazzy & Rocky, wearing their Halloween costumes. This photograph is from my personal "Paranormal Photography Library", and it will be featured in a Paranormal Photography Book Series that I am very final stages of completing. Picture #1) The original Halloween 2016 Vortex Portal picture of our two dogs, Jazzy & Rocky, and the "uninvited Halloween guests". - Joseph #Ghostsofthe812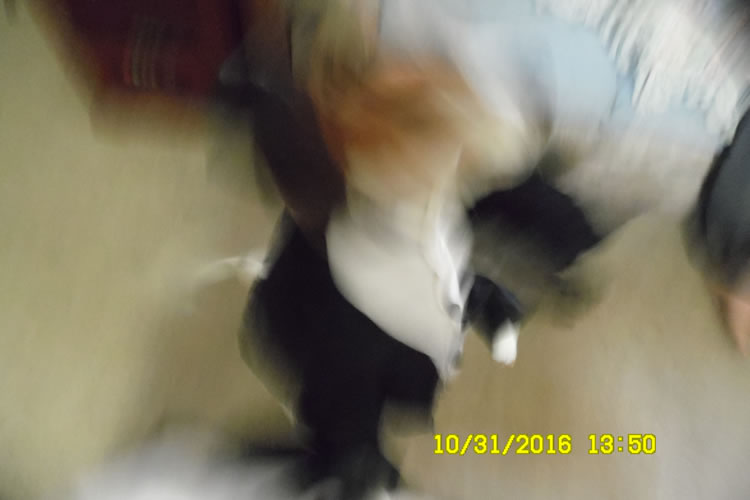 This is Picture #1, aka.. the Original, but with one important change to the photograph. It has now been rotated once to the right. This is now officially the correct viewing angle/position of Picture #1, aka "the Original", because those two large "statue-like figures" are now seen standing up-right in a vertical position directly outside their portal.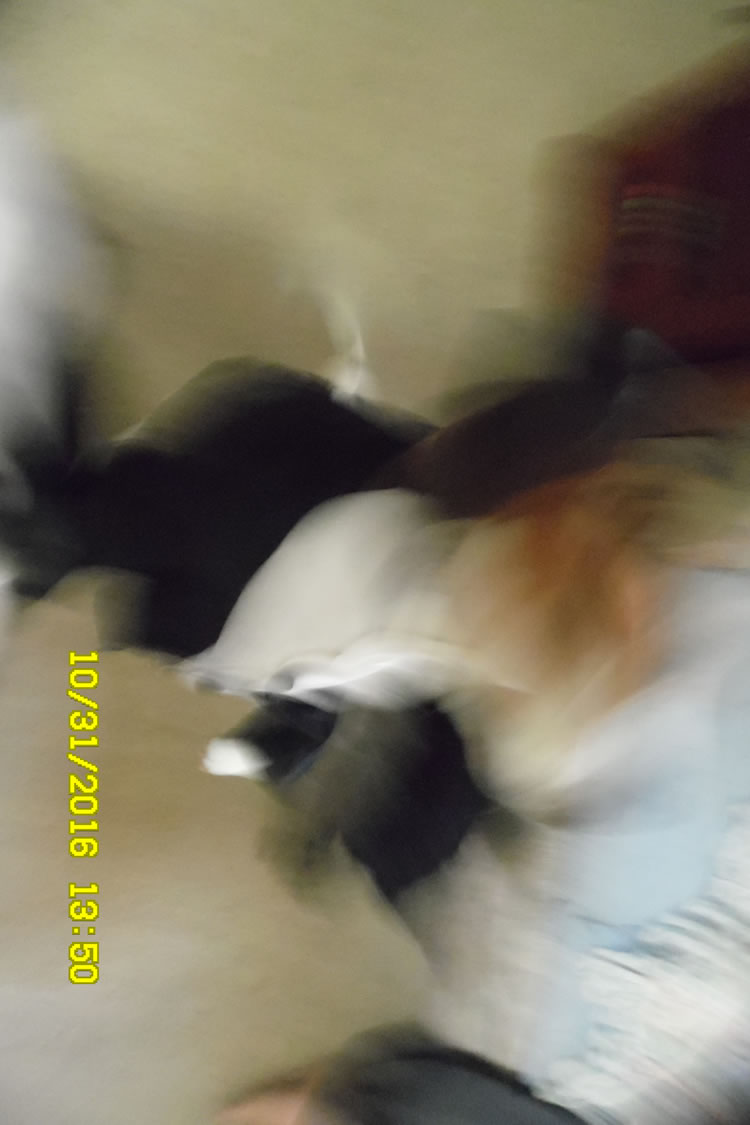 This is a just a normal picture of our two dogs, Jazzy & Rocky, from the same series of Paranormal Photographs, dated: 10/31/2016.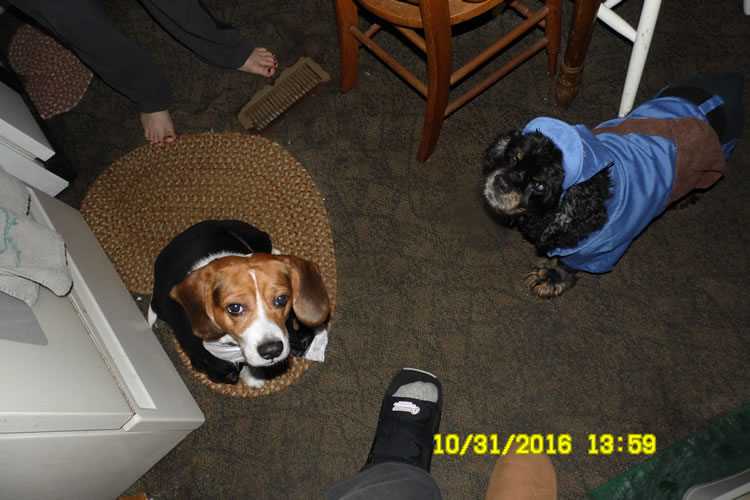 Thank you for sending these pictures Joseph! We look forward to your Paranormal Photography Book Series.