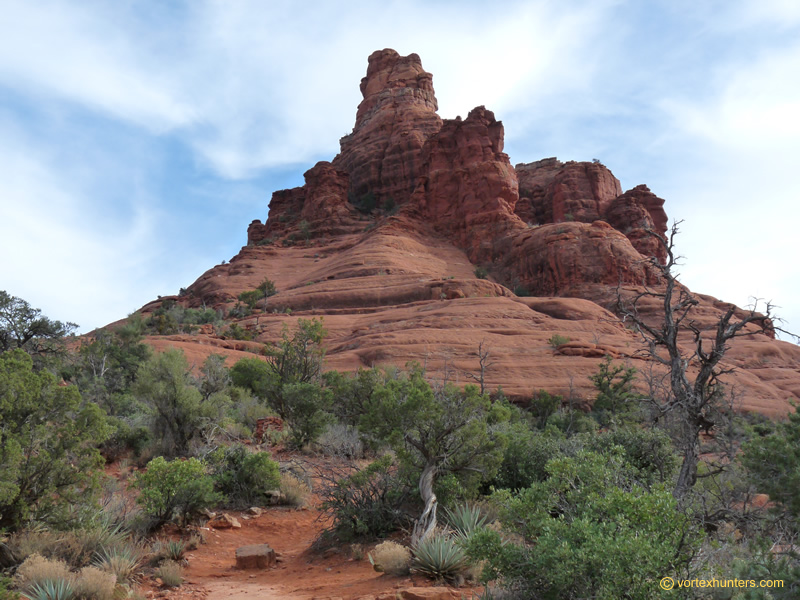 Bell Rock is claimed to be a powerful vortex, in an area of many vortices. UFO reports are common here. Bell Rock is located off of Route 179 between Sedona and Oak Creek. From the Sedona "Y", take 179 South for just over 5 miles. Look for the parking area on the left.
Posts
Hello, my friend visited Bell Rock in Sedona this past week and she brought with her my crystals which were pyrite and snowflake black obsidian to energize. Here are some pictures. - Anonymous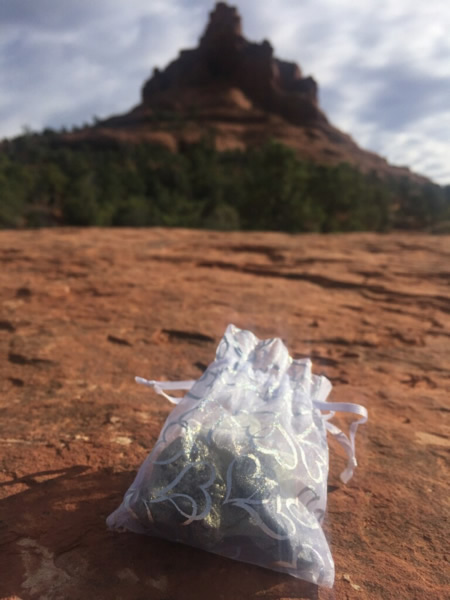 My friend and I visited the vortex on a cloudy morning on 11.03.2015. We stood inside it taking panoramic photos and admiring the unique 360 view for about 6-7 mins. As we began to exit we both at the same time felt a pleasant, light tingling sensation and a slight energy rush. It was unexpected but totally undeniable. - Anonymous
Just visited the rock (bell rock). Parked in the vista area and headed up the trail I felt the energy agonist immediately and right up close to the rock from the trail side it had a definite pull down Anyway that was my sense of it. Thanks for your web site. - Bob
I have been to that vortex. I had the same experience at giant rock. The wind seemed to go 50 mph around me while standing atop the flat rock between courthouse butte and bell rock. The same thing happened at giant rock where the rock split. - Kimberli
Thought you might be interested in these photos I took while visiting Bell Rock Vortex two years ago....If you enlarge #0160.....you will see Images........Any feedback would be much appreciated . ...John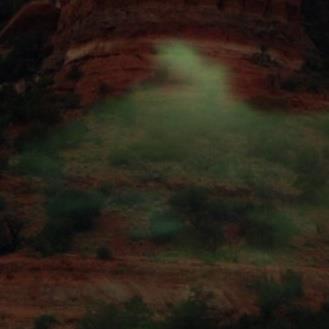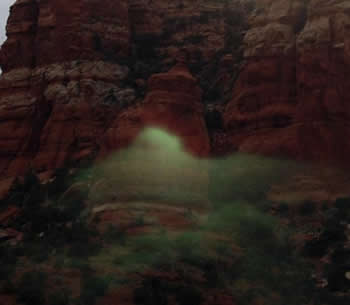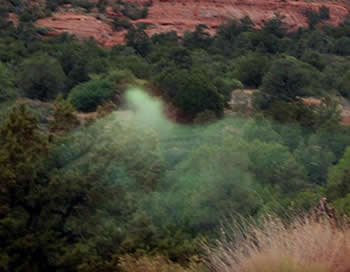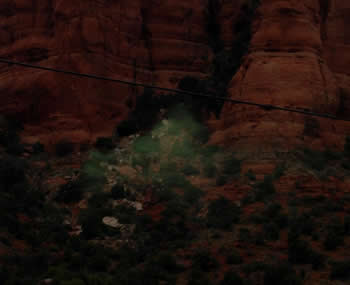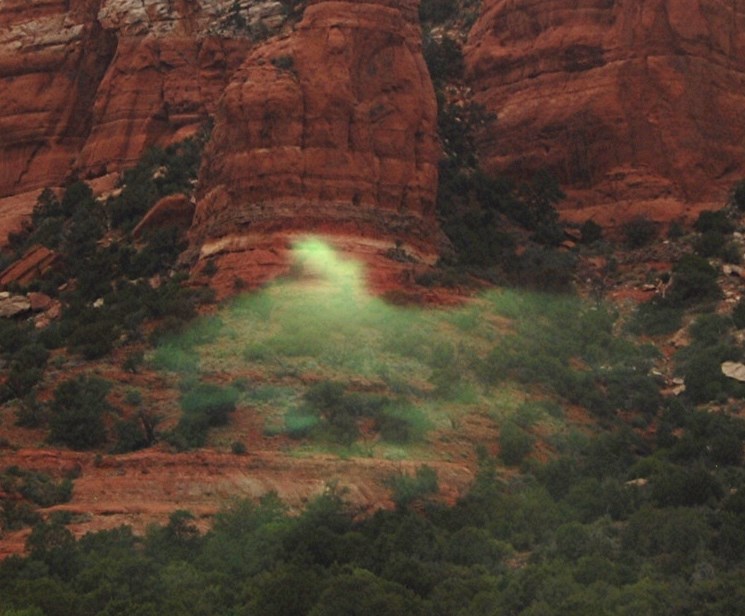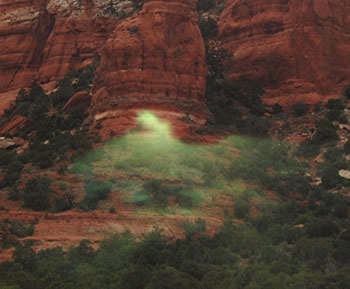 My daughter and I visited Bell Rock. We knew very little about vortexes, and really had no idea what to expect. As we walked up the trail, the closer we got, the more energy I felt. We were both getting a little winded because we were walking at a good speed. But when we got close to Bell Rock I seemed to get my second wind. I actually felt energized! There were areas where I felt a pulling sensation on my fillings in my teeth. And felt a preassure in my forhead. And we would look around and noted the twisted branches on the trees! We climbed up as far as we dared on Bell Rock and we both noticed that the closer we got on one particular side the more off balanced we felt. And right below that is where we walked up the trail where I felt energetic. One side gave me energy, and the other side seemed to do the opposite. Coinsidence, I dont think so...