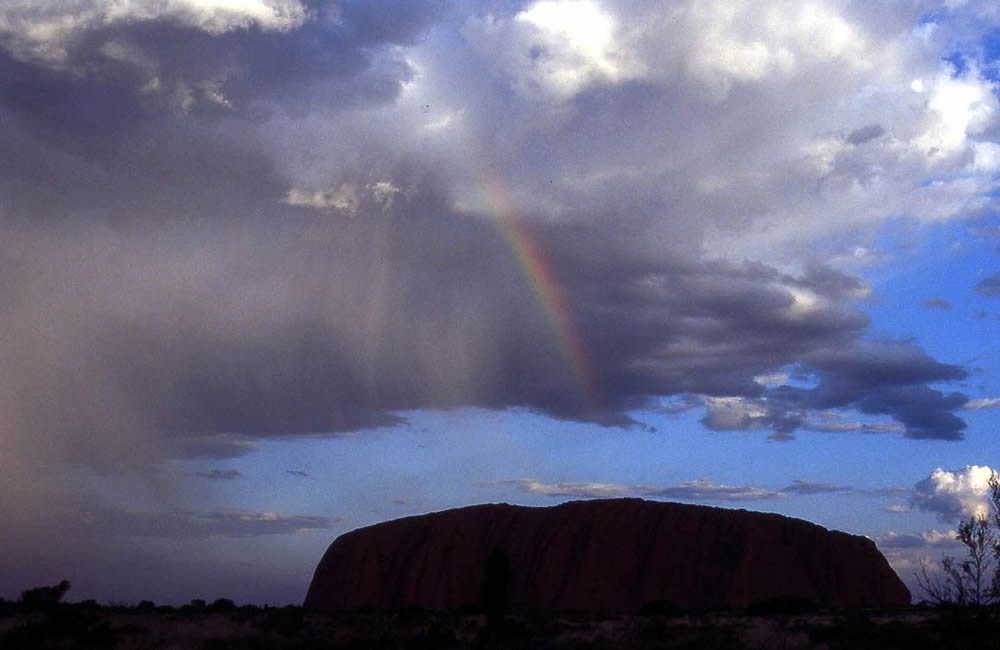 Uluru, also known as Ayers Rock, is a large sandstone rock formation in the southern part of the Northern Territory, central Australia.
Uluru is sacred to the Anangu, the Aboriginal people of the area. The area around the formation is home to a plethora of springs, waterholes, rock caves and ancient paintings. Uluru is listed as a World Heritage Site.
According to the Anangu, the world was once a featureless place. None of the places we know existed until creator beings, in the forms of people, plants and animals, traveled widely across the land. Then, in a process of creation and destruction, they formed the landscape as we know it today. Anangu land is still inhabited by the spirits of dozens of these ancestral creator beings which are referred to as Tjukuritja or Waparitja.
It is sometimes reported that those who take rocks from the formation will be cursed and suffer misfortune. There have been many instances where people who removed such rocks attempted to mail them back to various agencies in an attempt to remove the perceived curse.
Source: Uluru - Wikipedia
Resources
Uluru- Steal Here and You Will Regret
Curse of Uluru - Paranormal Haze
Top UFO spotter endorses Uluru UFO claim
The Heart of Australia's Outback - Oprah